The Best Cardiologist In Siliguri
The Department of Cardiology ensures medical care for the heart and cardiovascular system. Physicians here, called cardiologists, exclusively deal with diagnosing and treating congenital heart defects, coronary artery disease, heart valve disease, heart failure, uncontrolled high blood pressure, etc.
Manokamna Hospital has the top cardiologist in Siliguri and an all-inclusive clinical department, providing best-in-class medical approaches and optimal healing. Our medical team is supported by leading heart specialists, cardiac catheterization, stress tests, coronary angiogram, electrophysiology, a well-appointed laboratory, and a critical care department.
Why Choose Manokamna Hospital
Advanced Cardiology Department

Patient-Centric Health Care

Well-Equipped Critical Care Unit

In-House Laboratory

In-House Pharmacy

24*7 Ambulance Service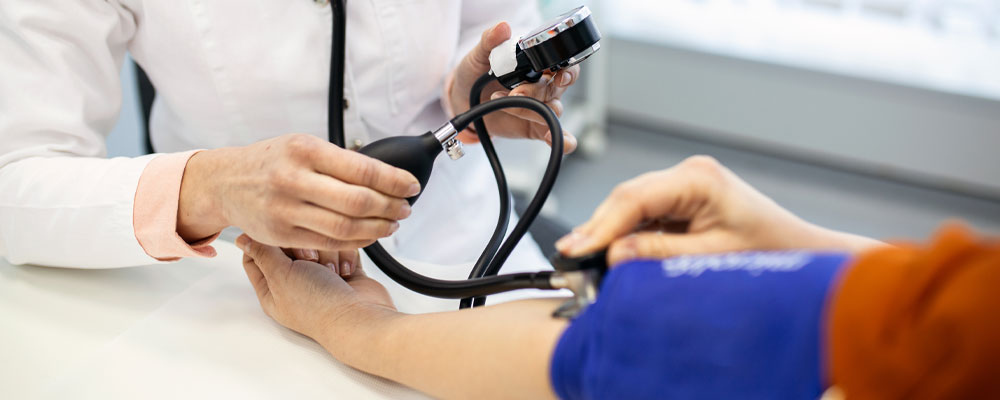 Heart concerns can result from diabetes, smoking, obesity, high low-density lipoprotein cholesterol/LDL, high blood pressure, physical inactivity, kidney disease, excessive stress, alcohol consumption, gum disease, and a diet high in sugar, sodium, and unhealthy fats.
When You Should Consult a Cardiologist
High Blood Pressure

History of Smoking

Chest Pain

Family History

High Cholesterol

History of Preeclampsia

Shortness of Breath

Irregular Heart Rhythm

Swelling of the legs, ankles, feet, and belly area

Recommended by a General Physician
Lack of diagnosis and treatment, ignoring symptoms, and an unhealthy lifestyle are the widely-known reasons for heart disease and its complications. Such ignorance can lead to heart failure, stroke, heart attack, sudden cardiac arrest, peripheral artery disease, a weakened area in an artery, or the formation of a bulge in a blood vessel.
Manokanma Hospital's Cardiology Department is led by the top cardiologist in Siliguri, a team of healthcare experts, and comprehensive medical apparatus. The department administers diagnosis under exercise tests, echocardiogram, chest X-ray, electrocardiogram, CT scan, and cardiac MRI and treatments such as medications, operative techniques based on the disease disclosed.