Best Multispecialty Nursing Home In Siliguri
An optimum health care center safeguards well-being against diseases and life-threatening health conditions. The conditions can be mild, moderate, or complex. All-inclusive support systems aim to diagnose, treat or manage illnesses, diseases and disorders so as to let the body function well.
A multi-specialty nursing home includes general to specialized treatment goals under one roof. Wide-ranging departments at hospitals widen scopes for better medical approaches, therefore, a better recovery. Have you been suffering from health concerns? Get compact assistance at the top multi-specialty nursing home in Siliguri.
Manokamna Diabetics and Multi-Specialty Hospital is one of the most trusted hospitals in Siliguri, North Bengal, putting forward A1 dedication to patient services for successful years. Under excellent health monitoring, doctors set treatment plans for optimal healing.
Why Choose Manokamna Hospital?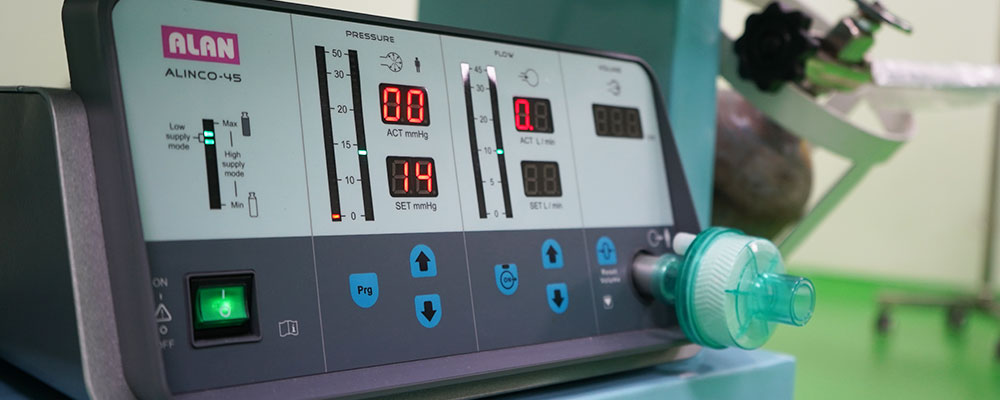 Choice holds personal standpoints. Here, at Manokamna Hospital, our expert team of health care providers with compassionate attention to patients' needs ensures:
Leading Clinical Departments
In-House Pharmacy
Well-Rounded Critical Care Unit
Patent Help Center
Patient-Centric Approach
24*7 Ambulance Service
Extensive medical departments here comprehend – general medicines, diabetology, cardiology, gastrology, paediatrics, gynaecology, obstetrics, plastic surgery, neurosurgery, ENT, orthopaedics, general and laparoscopic surgery, pathology, radiology, anaesthetics, and critical care.
Leading Hospital In Siliguri To Connect With
Each clinical branch at this nursing home is of assistance ingiving quality health enhancement. With the best-in-class diagnostic setups, specialists rule out the underlying reason for developing illnesses. Expertise in serving patients with a wholesome commitment to recovery is sure to benefit your health.
Our multidisciplinary intensive care unit/ICU dedicated to accelerating life endurance runs all-round the clock. A specially-trained team of medical care providers assures 24-hour/constant support in order to track vital signs and recovery rates.
What Does an ICU Have?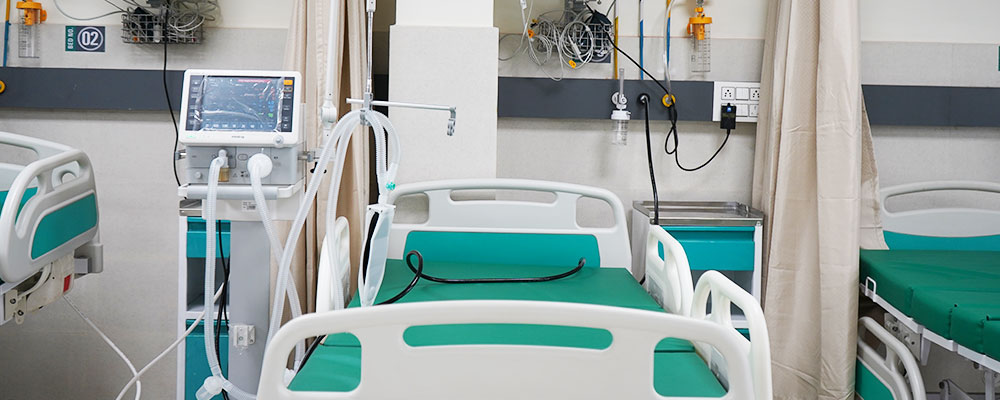 Different sets of clinical equipment operated under experts look after ideal healing against potentially fatal situations. Have a few insights into what it involves:
Catheter
Intravenous Tubes
Monitor Machine
Pulse Oximeter
EKG Machine
Oxygen Therapy
Ventilators
Airway Care Accessories
Cardiac Support
Wound Care Accessories
Pain Management
Dialysis Machines
CCU/ICU is vital to encouraging the retrieval of health wreckage. Some conditions that require intensive care entail – heart attack, stroke, kidney failure, heart failure, respiratory failure, severe shortness of breath, severe injuries, shock, liver failure, severe blood loss/bleeding, sepsis, panties recovering from major surgeries, infections.
Access to close medical supervision helps accelerate survival optimally. Evidenced-based clinical setup promotes healthy improvements. At Manokamna Diabetics & Multispecialty Hospital, you're open to having a privileged atmosphere for absolute convenience.